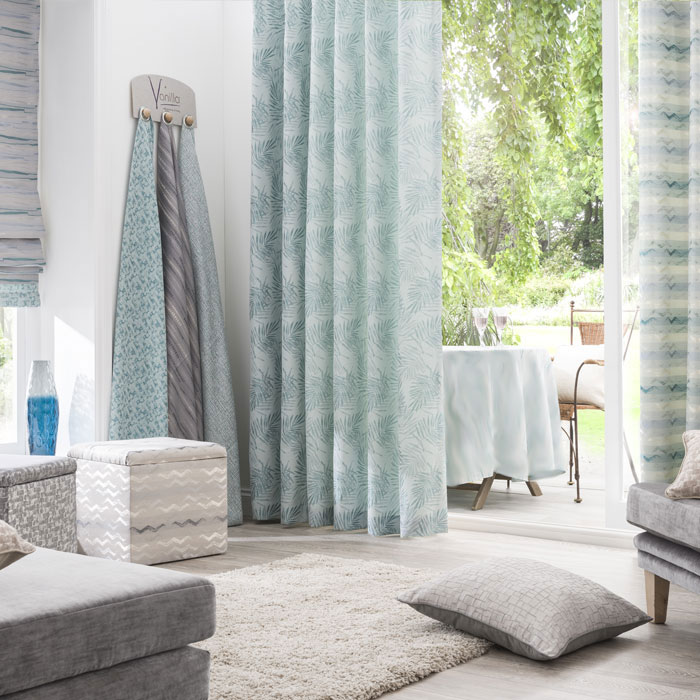 Horizons
Soft handle, easy-care fabrics for curtains, blinds, cushions, bedspreads and table coverings.

These fashionable soft geometric designs will suit any room in the house while the coordinating plains can be used for trims and upholstery with a 40,000 Martindale rub count.
Oratorio
Oratorio fabrics blend natural cotton, linen and viscose yarns with a hint of glimmer to create effortlessly chic interiors.

Complete the room in soothing tones using ORATORIO embroidery and textured jacquards for a fashionably relaxed home.

Designs BERLIOZ and RAVEL are dual purpose fabrics with Martindale rub counts of 50,000 and 30,000 while maintaining a soft drape for curtains.